The Ask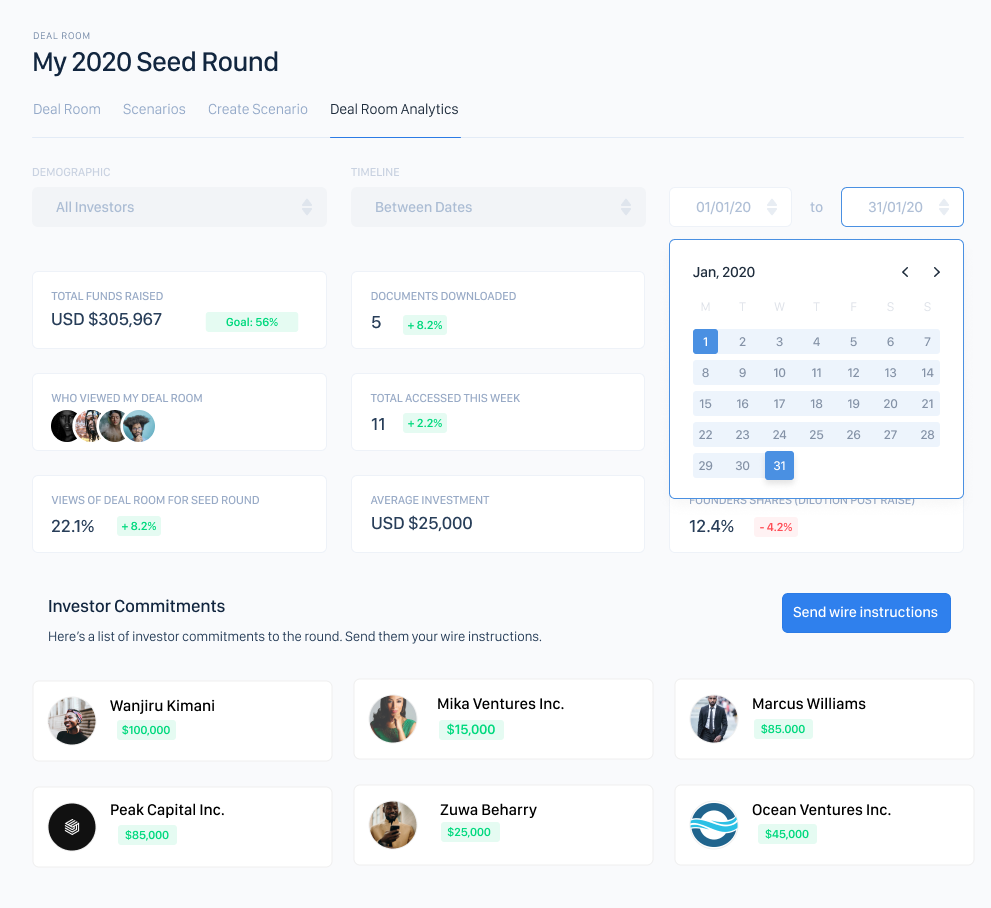 First – being in the finance space, our product is rather complicated. We, therefore, need to make sure that it is very intuitive and user friendly. Can you help us work on the UX & UI for the Raise platform?
Second – we currently don't have the capacity to build our platform with the timeline we agreed on. Can you offer dev support?
The Observation
In designing platforms with complex user journeys and a lot of jargon, it is very critical to simplify each and every step, provide a lot of explainers, and include the option for the user to get in touch with a human. Finance is a complicated topic for most people and as a result, if you don't do this you will experience high churn
The Process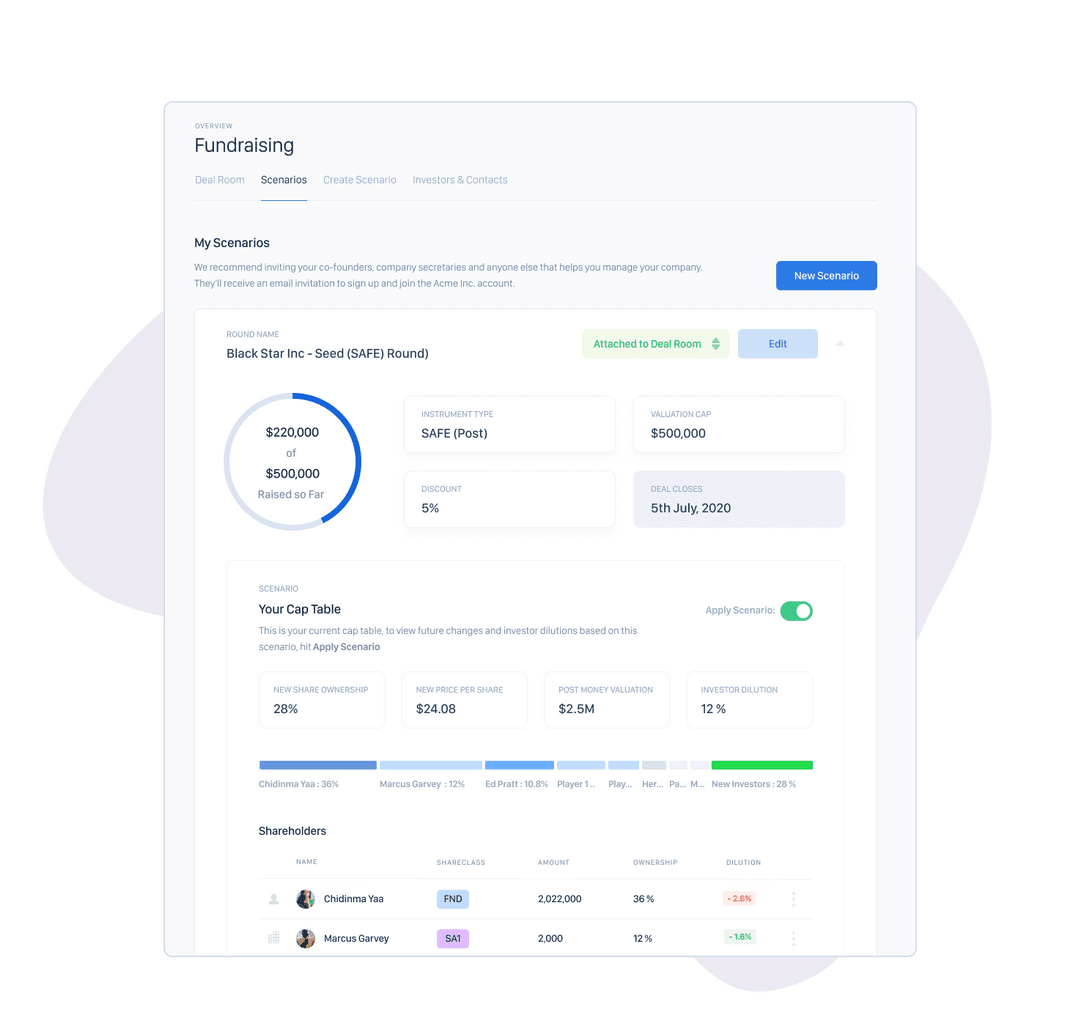 Key activities:
UX and UI design

– MADE worked closely with Raise to conceptualize and design the user interface for Raise's platform

Front end development support

– MADE provided a front end developer to work with Raise to implement the outcomes of the design phase. He worked as part of Raise's team until the completion

Website landing page design and implementation

– design and implementation of Raise's public-facing website
Technology choices:
Front end development – VueJs, Bootstrap, Dashkit, Vux

Landing page and website – Custom WordPress theme
The Outcome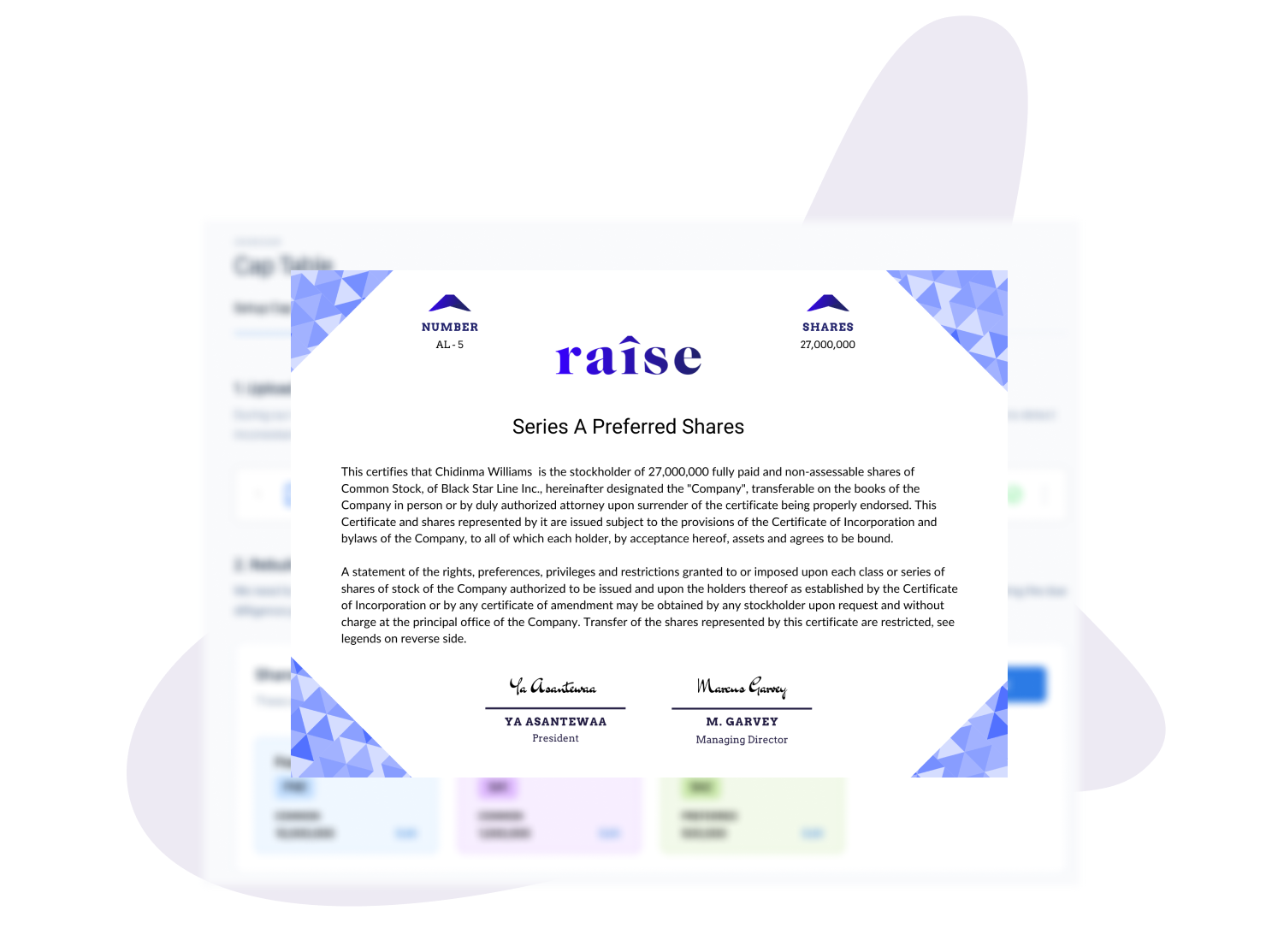 With design and technical support from MADE, Raise was able to successfully design and implement the first version of their platform. In collaboration with the Raise's team, we designed and implemented a platform that simplifies fundraising for African founders. It allows them to:
Organize company ownership data better

–

fix broken cap tables and issue electronic shares and convertibles  

Understand ownership structure and simplify the fundraising process – understand valuation caps, interests, liquidation preferences, vesting clauses, and the impact of each during fundraising

Close investment deals faster – have up-to-date ownership information making the fundraising process faster. Founders can also track investor interest
The platform is currently in Beta and has already signed up notable startups and investment firms such as Helium Health, Ajua, Microtraction, Chrysalis, Anjarwalla & Khanna to name a few. MADE handed over all the outcomes from our engagement to Raise's internal team.